Whether it's a slick back hairstyle or a long cut, Asian men can pull off any type of hairstyle.
Heavily influenced by K-Pop culture, Asian men hairstyles are famous because they're easy to style and maintain.
From regular cuts to voluminous pompadours we can all agree that Asians can master any type of haircut. After all, the man bun hairstyle originated from the Japanese Samurai.
Asian hairstyles are perfect for men with straight hair. Also, if you want to experiment with various colors, this is where you can find your inspiration.
How To Style Asian Men Hairstyles
Pre-styling:
Visiting a good hairstylist on a regular basis is not enough for maintaining your hair healthy and good looking. You have to know how to wash your hair, how to blow-dry it, how to comb it and how to style it.
Also, you have to know what products are the best fit for your hair type. Having a good strengthening shampoo and a revitalizing hair conditioner is a good start.
Styling Guide:
Styling a straight hair might be as challenging as styling curly wavy hair.
For perfectly controlling your hair we recommend using this Redken Molding Paste which works wonders with straight hair, or the Man Made Hair Clay Pomade for wavy hair.
For a business casual look, this Mason Pearson Popular Mixture Hair Brush will be your best friend.
Here are the most popular 33 Asian Men Hairstyles
1. Messy Comb-Over Asian Men Hairstyles
2. Side Part Medium-Length
3. Temp Fade + Short Hair
4. Long Fringe Asian Men Hairstyle
5. Ivy-league Hairstyles For Asian Men
6. K-Pop Hairstyle For Men
7. Medium Curtains Hairstyle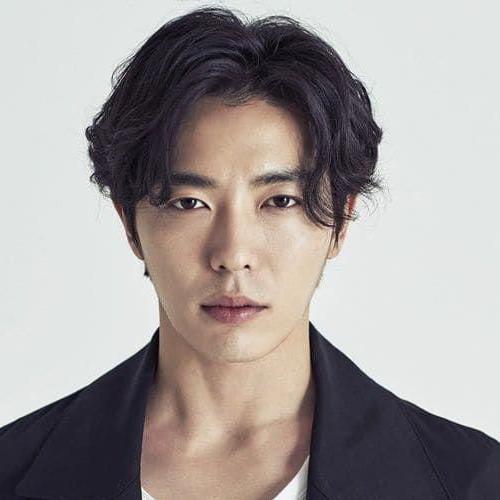 8. Fringe Side-Part Asian Men Hairstyle
9. Short Bowl Cut Asian Haircut
10. French Crop With Long Fringe
11. Asian Long Dreads + Undercut + Facial Hair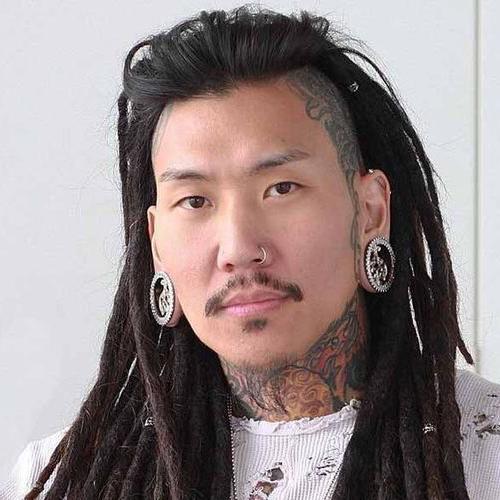 12. Blonde Asian Men Hairstyle
13. High Fade Crew Cut + Stubble
14. Undercut Rockability – Two Block Haircut
15. Blonde Fringe Asian Men Hairstyle
16. Temp Fade + Fringe + Sideburns
17. Low Fade Bowl Cut For Men
18. Asymmetrical Fringe
19. Spiky Mohawk Hairstyles For Asian Men
20. Buzz Cut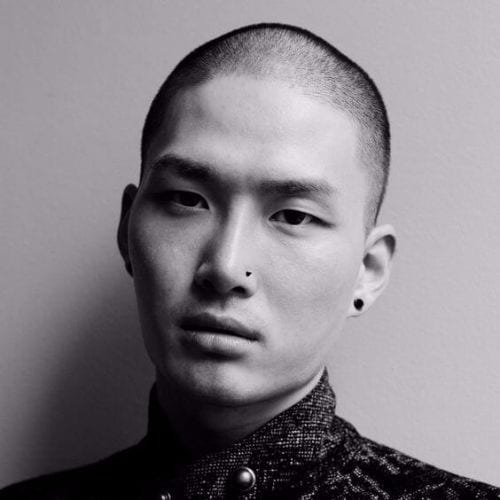 21. Merman Two Block Haircut
22. Short Side Long Top Hairstyles
23. Short Asian Men Hairstyle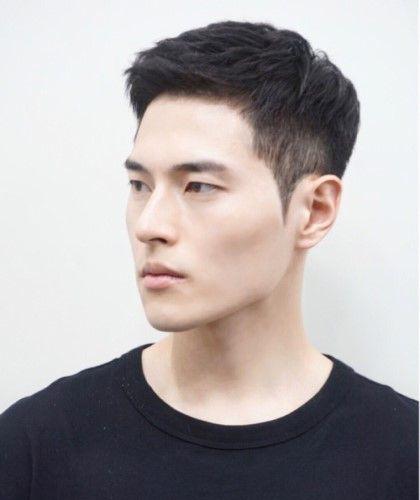 24. Strawberry Blonde Curtains
25. Samurai Bun
26. Braided Asian Men Haircut
27. Bald Fade for Asian Men
28. Blonde Asian Two Block Haircut
29. Thick Asian Pompadour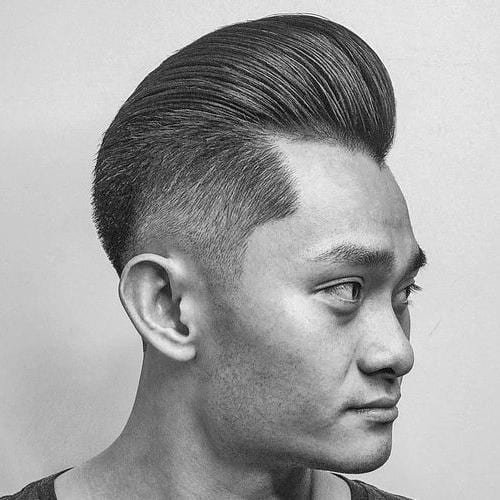 30. Shoulder Length Hairstyle + Side Part
31. Japanese Hairstyle
32. Business Casual Asian Haircut
33. Long Asian Hairstyle For Older Men
Conclusion
There are a variety of Asian men hairstyles for you to choose from.
Whether you're Chinese, Japanese, Filipino, Vietnamese or Korean here you'll find something to inspire you for your next haircut.
Also, if you try our two-step styling guide you'll get the look of a lifetime.
Recommended Read: 50 Korean Men Haircuts