The Conor McGregor haircut is the right way to go for men who want a business casual look combined with a sporty one. Guys that have thick hair and can grow thick, bushy beards can opt for the Conor McGregor hairstyle.
One of Conor McGregor's most iconic short haircuts is the undercut with a comb-over. However, during his long career, he has experimented with hairstyles ranging from buzzcut, high fade, taper fade, bald fade, ivy league, to even man buns and braids.
1. Short Quiff + Hard Part
2. Conor McGregor Crew Cut
3. Undercut + Slick Back
4. Temp Fade + Hard Part + Side Slick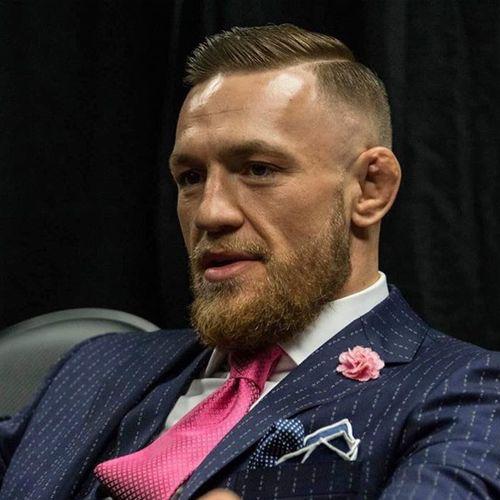 5. Buzzcut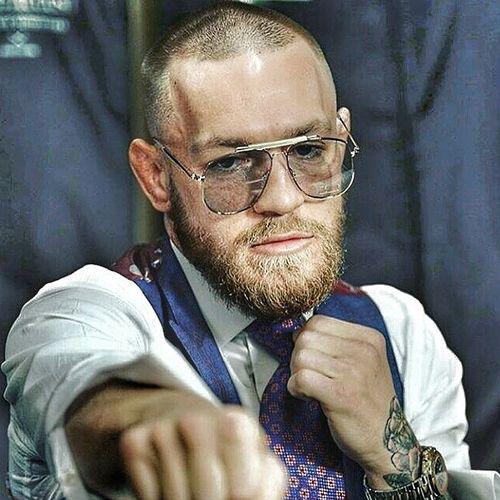 6. Medium Lenght Conor McGregor Haircut
7. Long Conor McGregor Haircut
8. Messy Fringe + Full Beard
9. Spiky Hair + Bushy Beard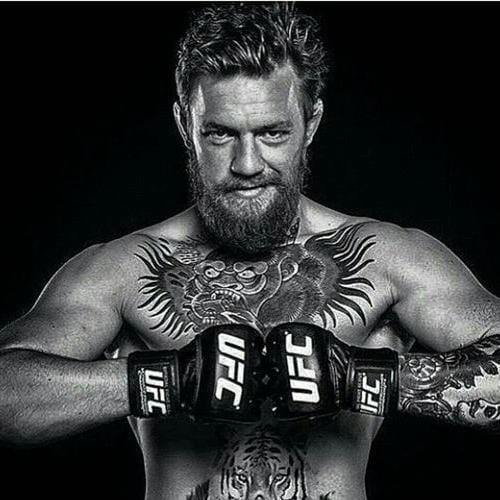 10. High Fade Faux Hawk
11. Ivy League Conor McGregor Haircut
12. Bald Fade Undercut + Beard
13. High Fade Messy Quiff
14. Short Sides + Hard Part + Comb Over
15. Mini Man Bun
16. Man Braids + Shaved Sides
17. Taper Fade + Messy Fringe
17. Slick Back + Long Fringe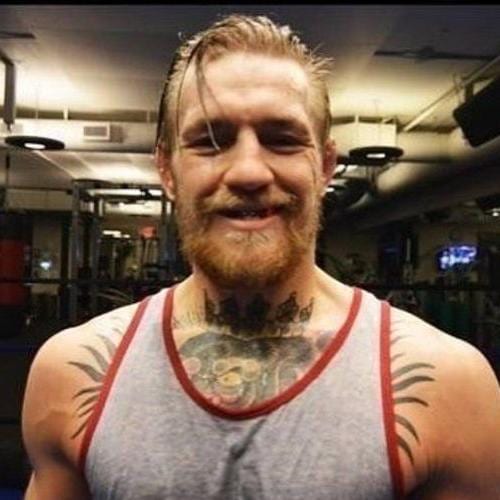 19. Wavy Conor McGregor Hair
20. Textured Conor McGregor Hairstyle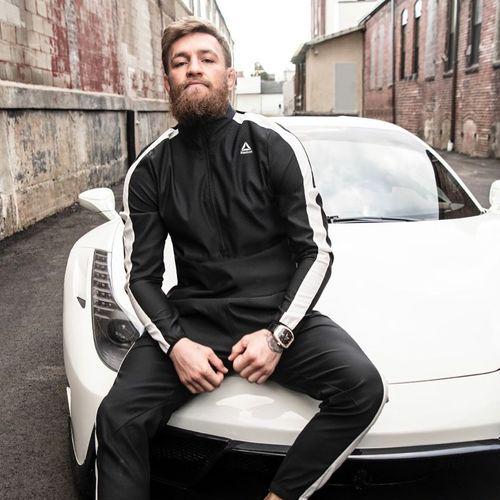 21. Bedhead Conor McGregor Hair
22. Shaved Sides, Long Top + Fringe
23. Slick Back Undercut + Beard
Conclusion
The UFC superstar has had a lot of haircuts, but he is know for his short comb-over undercut hairstyle. If you want to replicate the Conor McGregor haircut, beard and look, just ask your barber for the previously mentioned hairstyle.
What new things Conor McGregor will try with his hair and beard nobody knows, but as soon as the change happens we'll add it to our list.
We hope you've enjoyed our Conor McGregor hairstyle guide. Let us know in the comments below what other UFC stars and MMA champions would you like to see featured in our future guides.
Darla is a hairstylist and makeup artist. She loves creating bold and edgy looks for her clients and is very passionate about what she does. She has always loved writing, but never thought that she would ever get to publish her content. She decided to give it a try when she discovered us, and has been writing for our readers ever since!