Finding the perfect hairstyle can be a difficult task for some men and most try different looks to reach the ideal one.
However, most fail to understand is that the perfect hair can be obtained quite easily. You don't have to have a great haircut or wear a complicated hairstyle to look good.
In fact, simple hair color can be all you need to get that perfect look you've always dreamed of. And the best part is that there is an infinite number of color ideas to choose from.
Despite the existence of these ideas, most men will have trouble choosing the right one, but if you have some ideas in mind, this will be easier.
Take a look at the next 60 amazing hair color ideas and you will definitely find something right for you!
1. Coffee Brown Mens Hair Color
Our first batch of men's hair color ideas is for those who prefer natural tones. For instance, a deep coffee brown will help you blend into any environment effortlessly. We particularly recommend it for guys who want to transition from light hair color to a darker one.
2. Cool Brown Hair Color
If a coffee-like hue is too dark for you, tone it down with a cooler medium brown. It's just as low-key, no matter what color your eyes or skin are. At the same time, it can be a smart approach to gradually lightening black or dark brown hair.
3. Reddish Brown Mens Hair Color
Generally speaking, the faintest tint can make the biggest difference in hair color. If you have dark eyes, a fairly light tone can bring them out as a prominent feature. In this regard, a reddish-brown tone just might be the best gaze-enhancing trick for you.
4. Milk Chocolate
As we progress towards warmer browns, we have a creamy milk chocolate shade. In all honesty, it looks incredible on any hair type, from straight hair to curly. Despite its remarkable intensity, it remains a natural-looking earth tone suitable for all men.
5. Melting Caramel Color Mixture for Men
In the mood for adventure? Talk to a reputed hair colorist about blending multiple shades of brown and blonde. You can achieve a beautiful color gradient, whether through highlights, lowlights, ombre, or balayage. Don't worry if the terms we just listed sound like a foreign language – your stylist will know what to do.
6. Chestnut Mens Hair Color
Alternatively, you can keep it classic with chestnut. It's a rich brown tone that won't overpower your appearance like milk chocolate might. We're also digging the modern bowl cut in the photo below. Would you get one?
7. Ash Brown Hair Color
As far as trends go, ashy variations are brand new grays. Take ash brown for example. While it retains a natural vibe, ash brown has that special something that makes people do a double-take. Overall, it's the perfect way to make your undercut even more visually pleasing.
8. Ash Blonde
Zayn Malik's haircuts never cease to amaze us, nor do his outgoing hair color choices. One of our all-time favorites has to be the ash-blond top paired with his naturally dark undercut. If you want to add some zest to your look, it's the way to go.
9. Dirty Blonde Hair Color
Do you have blue or green eyes? There's no better way to compliment them than with a dirty blond hair color. The balanced hue is perfect to make them stand out without becoming overwhelming.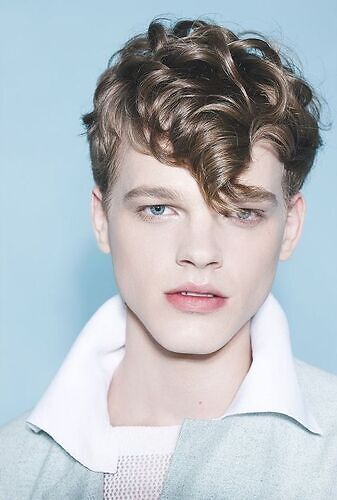 10. Light Blonde Mens Hair Color
Regardless of cool or warm, blond is definitely a favorite among this year's trends. No need to stress about matching your eyebrows or facial hair either. As long as your eyes are brown or black, the contrast will be brilliant.
11. Strawberry Shortcake Mens Hair Color
In addition, blond hair works delightfully well in combination with other colors. For example, if your hair is medium-length or longer, you can sprinkle some pink on the tips. The strawberry shortcake blend is just as delicious as it sounds.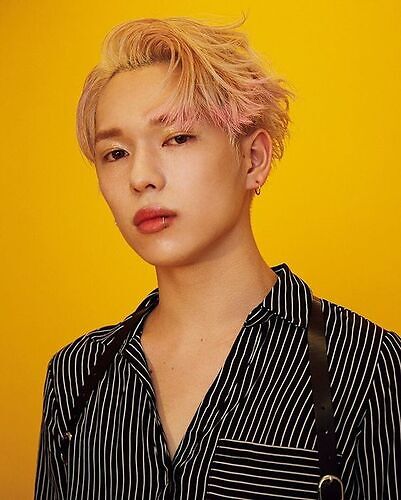 12. Medium Blonde Color for Men
Not quite ready to jump into bold combos yet? You can settle for a medium blond shade and still give yourself the makeover you deserve. From where we stand, it complements any hair type, personality, or skin tone.
13. Honey Blonde Hair Color for Men
If you want to warm things up a bit, go for a honey blond alternative. Even though it's brighter than others, it still resides within the natural spectrum. Moreover, it's yet another blond hue that you can get away with if you want to keep your eyebrows dark.
14. Bleached Hair for Men
Now, here's a blond that even Frank Ocean himself would approve of. A pure bleached shade can go a long way for switching up your appearance. Plus, you can even experiment with it at home on your own. However, if you have some money saved, we still recommend working with a specialist.
15. Surfer Blonde Streaks
Whether or not you're an actual surfer, a sun-kissed look can make your locks come to life. For the easygoing hairstyle shown below, you can get a set of sunny lowlights. Otherwise, you can try some blonde highlights, but make sure they're scattered throughout your hair for a natural allure.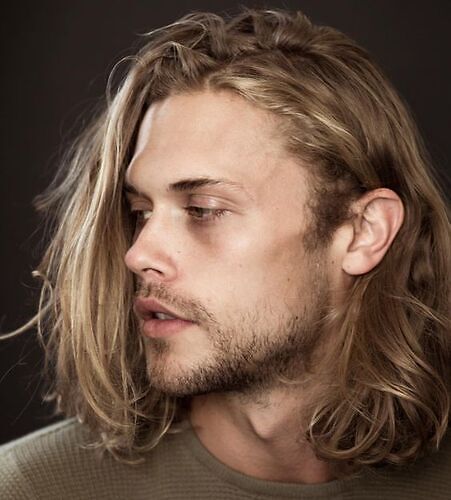 16. Copper Brown Hair Color for Men
No matter if it's darker or lighter, copper brown is always an attractive color you can toy around with. Nevertheless, do note that it has visible red undertones.
17. Natural Ginger
Ever wish you were born with red hair? Well, even if you're not fortunate enough to be part of the 1-2% global redhead population, you can dye your hair to look so. You might even pull it off without anyone noticing the difference if your skin is very pale.
18. Auburn Hair Color for Men
Mysterious, captivating, and ever so slightly exotic, auburn hair on men a strong shortlist contender. If you crown it the color winner, show off your new russet hue to the world with a long fringe haircut for men.
19. Dark Red Hair Color for Men
Speaking of enigmatic allure, few tones draw others in more than a velvety dark red. Although it tends to cater to the alternative/goth crowd, it's perfect for any guy with a mysterious aura around him.
20. Strawberry Blonde
For a lighter ginger alternative, you can test out strawberry blond. While it retains reddish undertones, the overall hue leans toward the blond. It's another top choice for men with features generally associated with redheads (light eyes, pale skin, etc.).
21. Champagne Pink Hair Color for Men
Would you rather try an unconventional color? Ease your way into the world of atypical shades with a lighter variation. For instance, champagne pink with a metallic sheen draws attention, but tastefully so. Also, the quiff haircut completes the look nicely.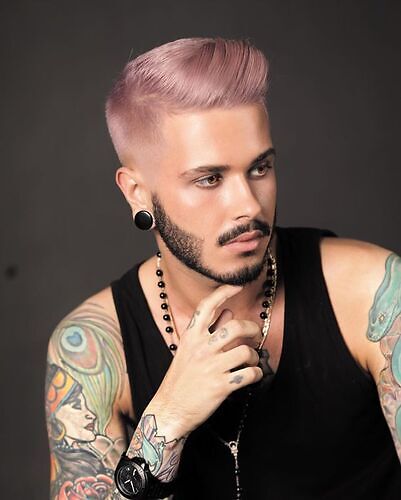 22. Hot Pink Men's Hair Color
If you're not afraid to leave your comfort zone behind, go all out with a striking tone. All in all, you really can't go bolder than hot pink. Judging by the flashy nature of the look, you can first try it as temporary hair color for men.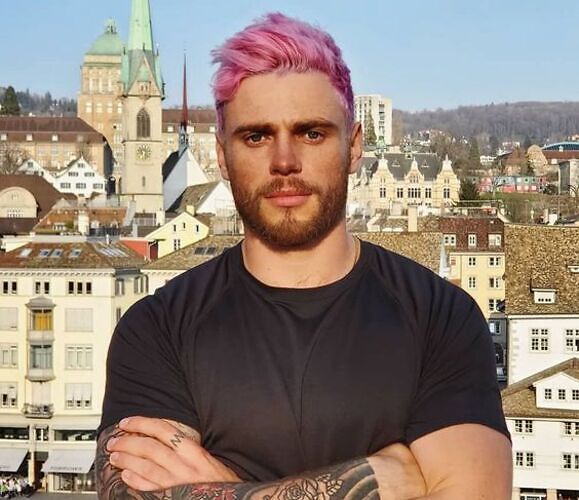 23. Dark Pink Color for Men
For a softer approach to the same hue, you can tone things down with dark pink. While still an eye-catching color, it won't be as shocking as hot pink. In addition, it works well for guys who have adopted an alternative style.
24. Pink and Blue Men's Hair Color
Cool hair colors for men don't have to appear on their own. In fact, some of the most imaginative hairstyles include two or more tones. For example, the contrast between pink and blue results is both intriguing and aesthetically pleasing. To make the look all the more original, try it with a bald fade haircuts (with or without a beard).
25. Candy Red Hair Color
Back in 2011, My Chemical Romance frontman Gerard Way proved to the world that candy red was an awesome men's hair color. If you're also a guy who refuses to conform, try it out for yourself!
Men with medium and fair skin are the ideal candidates for this hair color. However, men with warmer and slightly darker skin tones can also wear this color, but they must choose a deeper shade of red to make their hair stand out.
26. Fire Ombre Men's Hair Color
Even more, you can level up your entire appearance with a bright multi-color combo. As an example, mixing intense shades of red, orange, and yellow will help you get a fiery ombre. If you have a piecey haircut, the individual colors will all get their share of the spotlight.
27. Burnt Orange Hair Color for Men
On the flip side, you can balance the edginess with a burnt orange tone. Similar to champagne pink, it has a subtle metallic finish that makes it wearable in almost any context. Plus, the modern mullet haircut with shaved sides adds to its coolness.
28. Vivid Yellow-orange Men's Hair Color
We're back to bright with the stunning yellow-orange shade shown below. Despite its apparent playfulness, the color can easily be sported by alternative, hipster-like guys. It's all in how you work the tone with the rest of your appearance.
29. Sunny Yellow Hair Color
From actors to singers or athletes, celebrities have been killing it with out-of-the-box buzz cuts in the last years. In many cases, they also spice it up with vivid color. If you want your fresh buzz cut to shine, think about dyeing it sunny yellow.
30. Frosted Neon Men's Hair Color
Recently, neon has skyrocketed to trend royalty. Aside from being one of the most coveted men's hair color trends of the year, its influence extends to countless other industries. When you mix two neon colors with silver or white, the frosty hairstyle is sure to make heads turn.
31. Mint Green Hair Color for Men
On the other hand, mint green aligns with yet another massive hair trend – pastels. The Tumblr-worthy tone is ideal for nailing the pale aesthetic.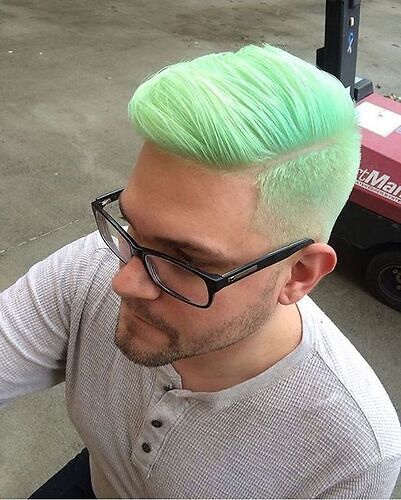 32. Neon Green Men's Hair Color
However, if you like the idea of neon hair but don't want to overdo it, opt for a solid color. For instance, uniform neon green hairstyles are trending right now. You can add some light green or yellow lowlights for definition, and even try some braids for a full new school approach.
33. Seaweed Green Hair Color
On that note, you can use techniques like lowlights or highlights to follow a specific reference. As an example, a deep green base with lighter greens throughout the hair will get you a cool seaweed tone. Nevertheless, you should get the colors done by a professional.
34. Teal and Pink Men's Hair Color Blend
Another original combination with fierce colors is teal and pink. You can choose to mix the contrasting shades whichever way you'd like. However, to get a unique hairstyle, try placing them asymmetrically.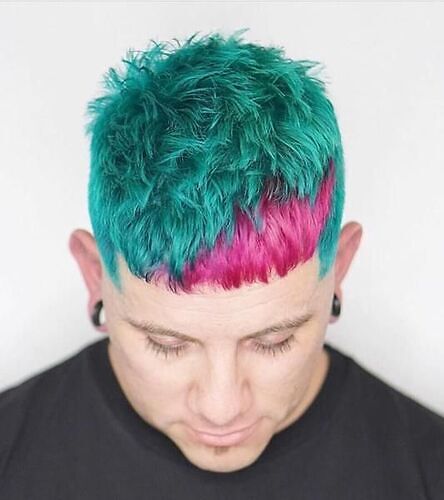 35. Forest Green Men's Hair Color
To bring out your teenage angst, think about getting a forest green hair color. We say it's perfect for guys with edgy personalities, regardless if they have long or short hair.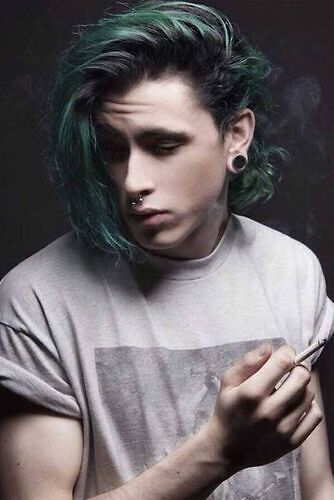 36. Cool Turquoise Hair Color for Men
To prove our point about bold buzz cuts, take a look at how awesome a turquoise one is. The color choice is ideal for the fearless man who unapologetically expresses his personality.
37. Turquoise and Orange Men's Hair Color Mix
Any Miami Dolphins fans in the house? You can proudly sport your favorite football team's colors in your hairstyle. While turquoise and orange are great for supporting the Dolphins, you can apply the same principle to any team. If the haircut below caught your attention, you can check out other faux hawk haircuts for men here.
38. Electric Blue Hair Color
As far as hair colors are concerned, there are certain tones that look amazing on any guy. For example, you can pull off deep blue no matter what facial features you have. It's one of those shades that complements everyone.
39. Steel Navy Blue Men's Hair Color
If you haven't already noticed, there's also a clear trend pattern with metallic and pastel tones. Steel navy blue is just another one of the stylish options you have.
40. Light Blue Hair Color for Men
Get inspired by the idea of a cloudless summer sky and try a light blue. In spite of its cold foundation, it's quite a cheerful color. The matching beard is also a nice touch.
41. Baby Blue and Coral Red Men's Hair Color Combo
If you want a truly special hairstyle, the secret lies in contrasts. When combining baby blue with coral red, the results are spectacular. For an even stronger impact, get an equally original, but popular men's haircut too.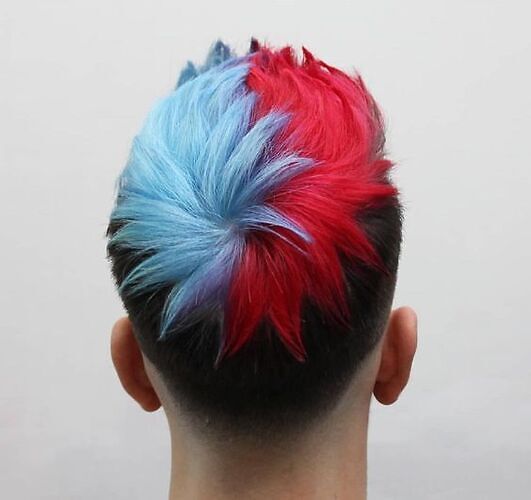 42. Arctic Blue and White Color Layers Hairstyle
Want a hairstyle that's cold as ice? Song references aside, arctic blue and white are a wonderful pair for a cool look (literally). Concentrate the white in a specific section of your hair to make the colors pop.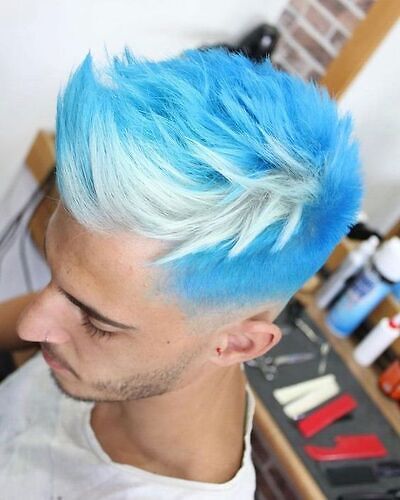 43. Periwinkle Men's Hair Color
With so many individual cool tones available, we'll be sure you'll have a challenging time deciding on just one. Still, we want to inspire you every step of the way. Periwinkle is a rich, beautiful, and original color that will make you stand out.
44. Pastel Purple Hair Color for Men
Remember what we said about pastels? Here's another example to support the fact that it's a trend you should consider hopping on. Lavender is a fine choice for classy guys who know how to own their style.
45. Indigo Men's Hair Color
Just like periwinkle, indigo is one of those exceptional colors that you won't find on every other guy. To obtain the hue, mix tones of royal blue and bright purple.
46. Deep Plum Men's Hair Color
Unconventional men's hair color ideas often look appealing when faded out from a natural tone. As an example, if your hair is black or dark brown, you can add deep plum halfway down your locks. A skillful colorist will help you get the harmonious transition you're looking for.
47. Grape and Pale Red Color Combination
What are your thoughts on mohawk hairstyles for men? Whether you already have a mohawk or you plan on getting one soon, you should think about playing around with shades. Take advantage of the silhouette and place an additional color right down the middle. Pale red on a grape-colored base look ultra-cool.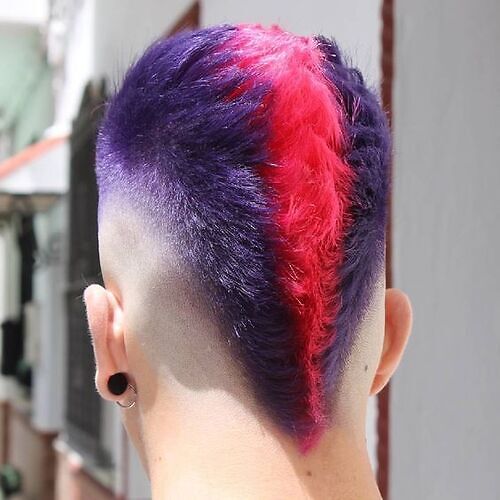 48. Steel Rainbow Hair Color for Men
You don't have to settle for one, two, or even three colors in your hairstyle. Take the metallic trend and give it your very own twist with steel rainbow highlights.
49. Neon Rainbow Men's Hair Color
If you want something that will attract attention and make you stand out from the crowd, then you should definitely try the rainbow color combination.
As the name suggests, this hair color is a combination of multiple colors. If you want to use all 7 colors of the rainbow, go for it, but if not, you can use three or more colors – each occupying a certain section of the head.
However, it's important not to overdo it, because you can end up looking like a clown.
50. Frosty White
White has also taken the world of hair trends by storm lately. No matter if you have short, medium, or long hair, white is ideal for making your facial features stand out. If you have a piercing gaze, don't miss the opportunity to accentuate it!
51. White Hair Color for Men with Subtle Tint
As an alternative, you can tweak the white trend with a subtle tint for a personal touch. Pink is just one tint option. You can get incredible results with blue, green, or purple tints too.
52. Pastel Frosting Men's Hair Color
Another way to sport platinum locks with an original approach is with frosted tips. If you have a short haircut, we recommend choosing a palette of either pastel or neon colors and dyeing the ends of your hair.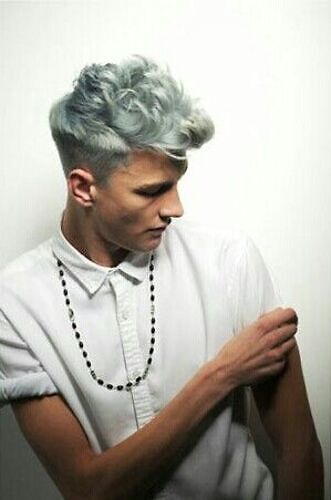 53. Opal Hair for Men
You might not have heard of opal hair, but the concept has been buzzing in the women's hair community for a minute now. Essentially, it aims to mimic the multicolor glimmer of the gemstone with the same name. The results? As impressive as you could imagine.
54. Silver Gray Hair Color for Men
In terms of men's hair color trends, silver has definitely secured one of the top spots of the year. Just like with white hairstyles, silver locks will highlight all of your best features.
55. Medium Gray Hair Color for Men
Nonetheless, going from a natural color straight to silver might be a bit too much for you. If you're not sure that the dramatic change is for you, test it with a medium gray semi-permanent hair color for men.
56. Dark Gray Hair Color for Men
For an even subtler approach, go darker with a charcoal shade. If you're currently indecisive, we believe it's the best alternative. If you want more inspiration for ashy tones, look into our complete guide for silver grey hair for men.
57. Jet Black Men's Hair Color
Most men do not pay much attention to black, especially when looking for new hair color. Black is one of the most popular hair colors because it matches almost any skin type and hair.
Also, it helps men with graying hair touch up any unwanted tones. If you have no idea what color to dye your hair – go black. It's a lifesaver!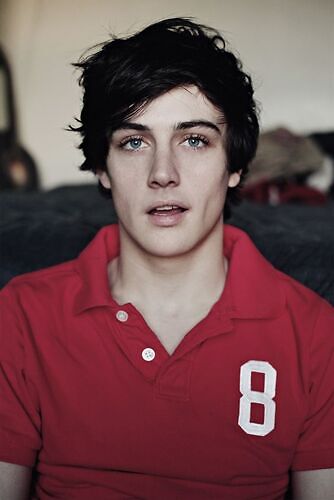 58. Black and Red Color Mix for Men
Yet another half and half look you can go for is black and red. Although it's immediately noticeable, it's more low-key than flashier combos like blue and pink. Also, matching the eyebrow colors is a great detail to keep in mind.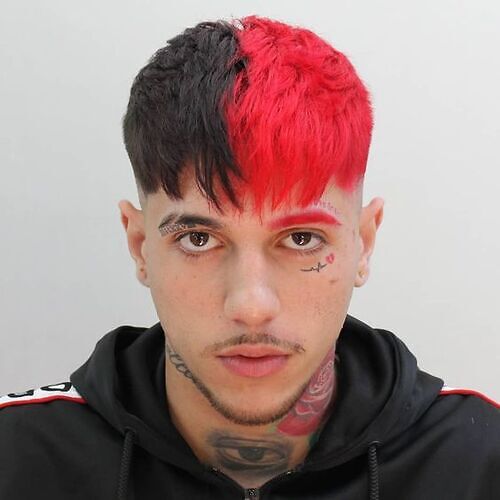 59. White and Black Men's Hair Color
Vertical hair color separation may not be for everyone. Be that as it may, a white top with a black skin fade undercut is likely to work for most men. You still get the contrast, while your overall hairstyle will look wonderful.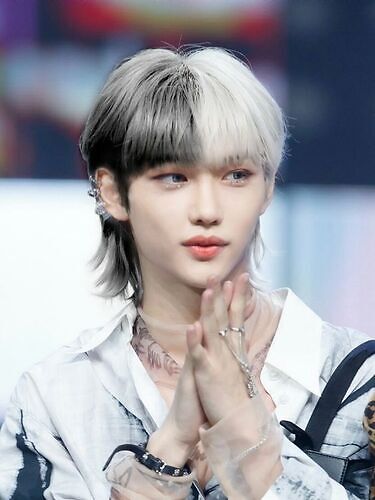 60. Leopard Print Neutrals
Finally, what better way to wrap up than with genuinely unique hair colors for men? Tyler, the Creator made headlines after sporting leopard print hair at the 2018 Grammys. It was totally worth it. If you're into crazy hairstyle ideas, don't hesitate to scroll through our favorite creative hair designs for men too!
Conclusion
Giving your hair some lovely color will help you avoid the trouble and stress of trying to come up with a perfect haircut. However, you should choose a hair color that enhances your hairstyle and blends perfectly with your skin tone.
If you are unsure of the hair color you want to try, you can try a few, but you should use semi-permanent hair dyes because they are easier to remove.
From the 60 hair color ideas above, you will definitely find something worth trying. And the only way to know if a color will look good on you is by wearing it.
So, do you know any other cool hair colors for men we didn't get around to covering? What hair color will you be trying out next?
The comment section is all yours, so don't hesitate to share your thoughts with fellow hair color seekers.
Before you set up your next hair appointment, you should also check out the top-trending haircuts and most popular men's hairstyle of the year.
Lilith Wetherall is a freelance writer, editor, and blogger. She graduated in 2014 with a B.A. in Theatre Arts and a minor in Journalism. She later found her passion for hairstyles and is now professing in a men's salon. Some of her favorite things to do include reading, writing, watching movies, and being outdoors. When she's not writing for our readers, she is either at the salon or at home trying out a new hair color.