If at the beginning of the 20th century everybody wore clean and slick hairstyles, the turn of the century witnessed a major change regarding the hairstyle texture. Call it a bed head or messy hair, many celebrities made great appearances, even on the red carpet, wearing a messy look. Being a versatile hairstyle, you can get creative combining a messy fringe with a clean high fade, or a messy quiff with shaved sides.
How To Style Messy Hair
1. Pre-styling:
Every great hair look is born on the barber's chair. Your hair should be very textured and cut using a choppy technique. The big pre-styling secret to rock a messy look is this: don't rinse the conditioner! After washing your hair, use a daily conditioner and leave it in your hair! Dry your hair using only your fingers, starting from the back of your head.
2. Styling:
To master the messy look is obligatory to use some products. You can't achieve that great look without using a pomade or a molding paste. Upgrade your styling techniques with Imperial Pomade for a loose messy hairstyle, or use Redken Maximum Control Molding Paste for achieving a natural messy look with flexibility. Using a hairspray might help a lot.
Here are 34 examples of some of the best messy hairstyles for men!
01. Bed Head
02. Messy Hairstyle with Temple Fade
03. Short Messy Hair with Bangs
04. Messy Hair + Undercut + Beard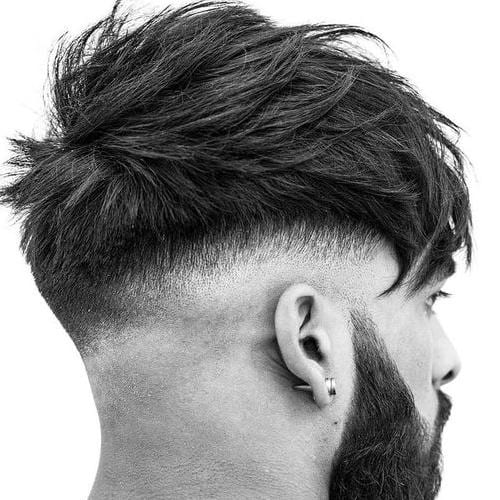 05. Bed Head Quiff
06. Johnny Depp Messy Hair
07. Medium Hair with Bangs
08. Swept Back Messy Hairstyle
09. Textured Blonde Messy Hair
10. Unkempt Hair
11. Messy Fringe Haircut
12. Messy Faux Hawk
13. Short Sides Long Top Messy Hair
14. Messy Emo Hair
15. Bed Head with Bangs
16. Undercut Fade with Spikes
17. Messy Red Hair
18. Modern Aesthetics Curls
19. Shaggy Hairstyle for Men
20. Messy Quiff with Twisted Moustache
21. Brad Pitt Messy Hair
22. Long Fringe + Undercut + Bleached Hair
23. Textured Fringe + Bald Fade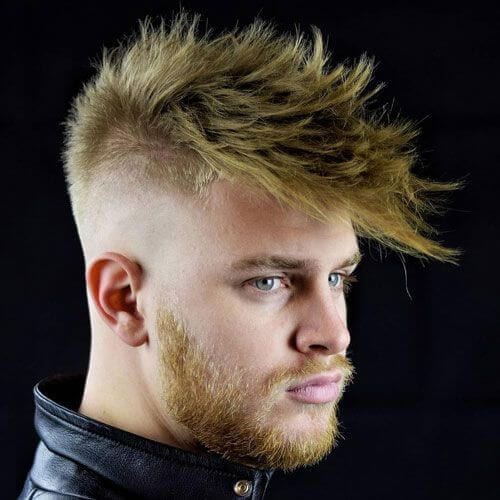 24. Voluminous Bed Head
25. Elijah Wood Spiky Mohawk
26. Messy Pompadour
27. Dark Messy Hair + Stubble
28. Blonde Bed Head Hair + Undercut + Beard
29. Messy Hairstyles For Men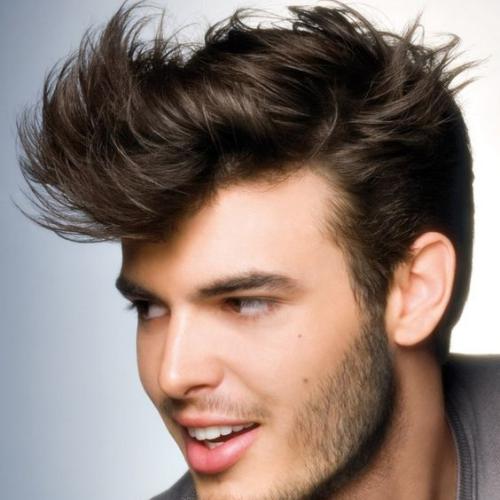 30. Daario Naharis Textured Messy Haircut
31. Spiky Hipster Hairstyle + Full Beard + Moustache
32. Wavy Hair
33. Short Curly Hair
34. 360 Undercut + Full Beard
Conclusion
Having unkempt hair could prove difficult for many men. Follow our two-step guide and you'll achieve the messy look in no time. This hairstyle works great with an undercut and fringe.