Since 2014 until now, in 2019, people have gone crazy about Odell Beckham Jr's hair. The NFL star has amazing kinky hair that holds its shape and his signature hairstyle is a faux hawk with a fade. Nowadays OBJ has god-like curls that are known worldwide. Also, during his career, he's had some other great hairstyles and we've chosen the best 13 ones.
Odell Beckham Jr Hairstyles
1. Platinum Blonde Odell Beckham Jr Hairstyles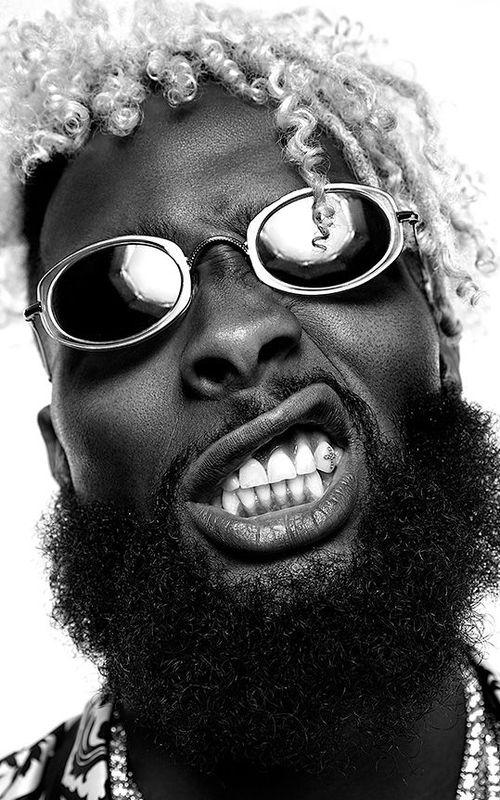 2. Short Odell Beckham Haircut + Line Up
3. Creative Hair Design + Beard Fade
4. Temp Fade + Strawberry Blonde Hair
5. Buzz Cut
6. Odell Beckham Highlights
7. Side Fringe OBJ Haircut
8. OBJ with Long Curly Hair
9. Curly Fringe Odell Beckham Haircut
10. Mohawk Twists Iconic Odell Beckham Jr Haircut
11. OBJ Undercut + Highlights
12. Zeus White Blonde Haircut
13. Kinky Hair + Full Bushy Beard
Odell Beckham Jr Hair Color
Odell Beckham Jr's hair color has changed from his natural dark shade to strawberry blonde, platinum blonde, and white blonde.
If you have dark hair and want to bleach it like Odell, keep in mind that it requires multiple steps. For example you have to start with a darker shade like brown, then orange, strawberry blonde and only after that you can achieve platinum or white blonde. For this type of transformation is best if you visit your barber rather than trying to do it yourself.
How To Get Odell Beckham Jr Hair
If you have kinky curly hair half of the problem is solved. All you have to do is go to your barber and ask for one of his hairstyles. If not, you need to consider using some hair products that offer texture and spend more time styling your hair on a daily basis.
Recommended Read: Hairstyles For Black Men
Conclusion
Former New York Giants' wide receiver, Odell Beckham Jr is a true hairstyle icon. The Cleveland Browns' player went from short hair to burst fade mohawk, frosted tips, highlights to medium long white blonde curly hair.
He remains an inspiration with his overall look, hair, tattoos, and style of play.
Martin is a hairstylist and makeup artist, with a passion for art, interior design, and traveling. He has been in the industry for over 10 years and loves meeting new people. Martin enjoys assisting his clients with their various needs and is looking forward to running his own business. When he is not busy building on his career, Martin finds pleasure in spending time with family, going out for a run, and inviting friends over for dinner, boardgames, and a movie.