The Asian Beard is something special. This type of beard is not rare, and you'll see that many Asian men have beards.
From the Asian goatee to different types of stubbles and twisted mustaches, Asian men can grow various facial hair styles.
So we've put together a guide of great Asian beards & styles and we hope you'll like it.
Without further ado, here are our choices when it comes to Asian facial hair!
1. Short Asian Beard
We'll start slow and steady with this short beard style that is not that far from stubble. You can sport it as an intermediary growth stage or even all on its own (and keep it like this), as below!
2. Short Goatee
We've already talked goatees, but they just couldn't miss from this list of Asian facial hair styles. In the picture below, you can see a just barely there goatee, but one that is on its way to growing.
3. Medium Asian Goatee
The third pick on this list is the lucky medium, as it is a medium-length beard style. It is the perfect option for men going from a short beard to a full one or even a goatee, like above.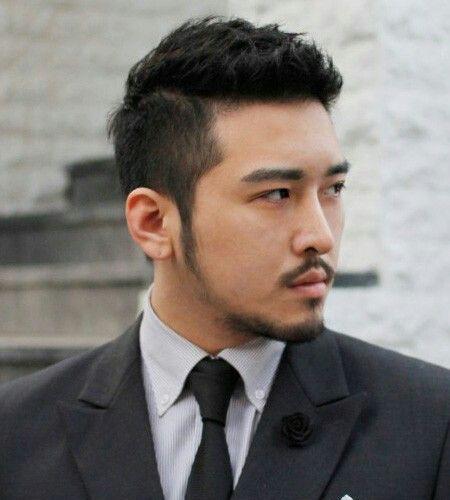 4. Asian Beard & Moustache
An evolution of the style presented above, here we have a medium-length beard complete with mustache.
5. Chin Curtain & Goatee
And the goatee makes a reappearance! This time, it is coupled with a chin curtain. As its name suggests, this is a facial hair style that runs from your jawline to your chin and the other side of your face. All in all, it looks great, especially with the quiff-like top.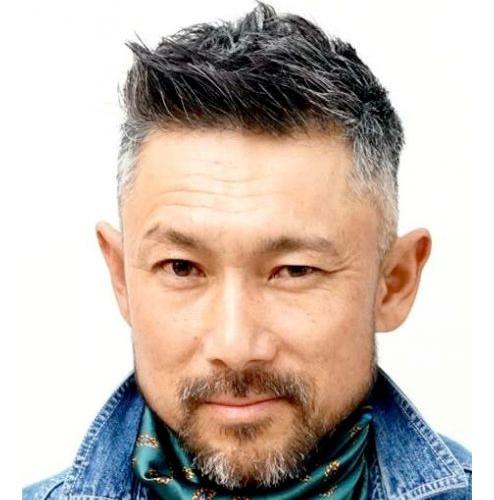 6. Full Asian Beard
This is how you can sport a full Asian beard and look very good while doing so! The hair is also a very dapper-looking slicked back top.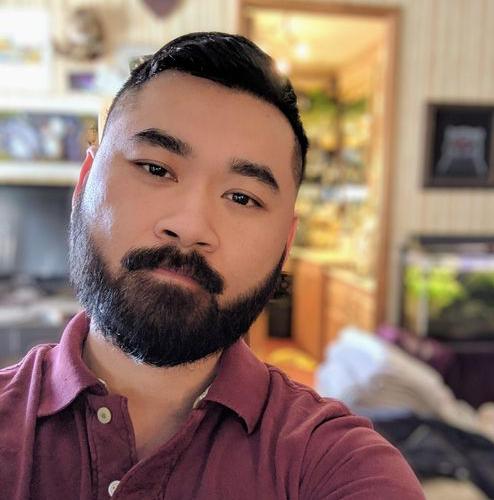 7. Medium Asian Beard Style
We're back with a new medium-length type of Asian beard. This time around, it is a fuller version that is paired with a mustache and what is most likely a low man bun on medium-length hair.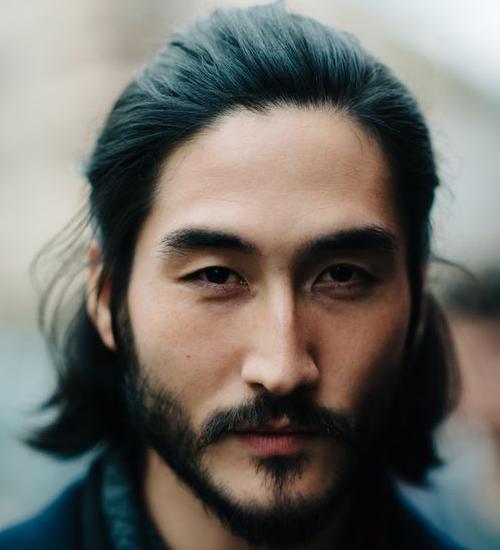 8. Medium Stubble
The picture below is a perfect example of a medium stubble look that is in between a barely-there shade and a grown beard. It is perfectly coupled with a long top, short sides hairstyle and gives its wearer a perfectly tousled look!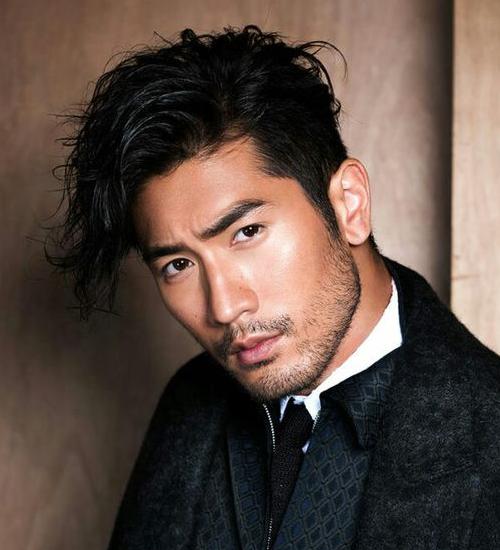 9. Long Beard & Bushy Moustache
Below, you can admire full, bushy beard that's been left to grow over the chin and is coupled with an equally bushy and also long mustache. One that is quite close to an anchor stache.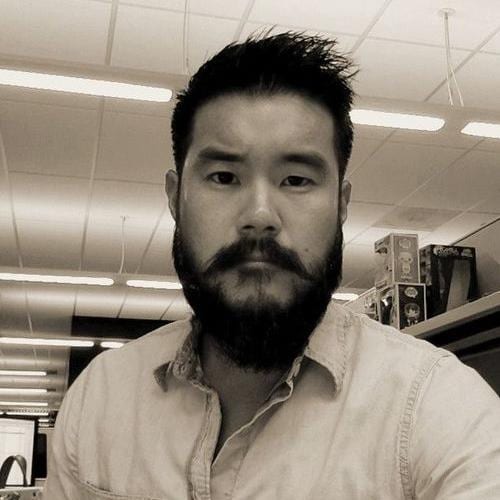 10. Bruce Lee Beard
This Asian beard styles list wouldn't be complete without an appearence from the master of martial arts himself, Bruce Lee. Here, he's sporting a fuller drip mustache style complete with beard.
11. Ken Watanabe Facial Hair
Another Asian actor that couldn't miss from the list, Ken Watanabe is sporting a mustache with patchy beard style of facial hair that actually goes very well with his bald patch, buzz cut hairstyle combo.
12. Asian Moustache
We invite you to copy this look, the whole look, if you are going for a dapper, perfectly elegant style!
13. Beard Styles For Old Asian Men
This style is somewhat the staple image for older Asian men that are not afraid to sport fuller facial hair, even if it is on the straggly side. As it is, we recommend it to any older man looking to change his style.
14. Mr. Miyagy Beard Style (Goatee)
This is probably the most famous image of Mr. Miyagy, or surely one of them. He is sporting a white goatee, rocking a headband, and looking as cool and collected as ever!
15. Fade Beard & Twisted Moustache
For a more hipster-like look, try this fade beard with twisted mustache. The man below paired them with a short haircut and rounded, hipster glasses, a neck scarf, and probably a cigar.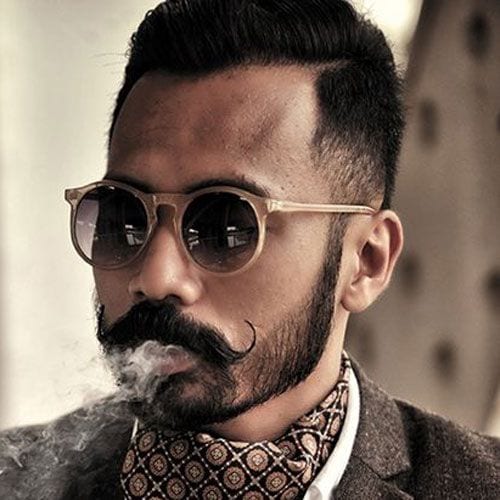 16. Medium Stubble & Moustache
We've shown you different types of mustaches, we've shown you different types of stubble. Now, we're showing you a medium stubble with mustaches combination that is perfectly combined with a messy, layered, longer top and short sides hairstyle. We can't decide what we like most: the whole look or the adorable dog. Hmm…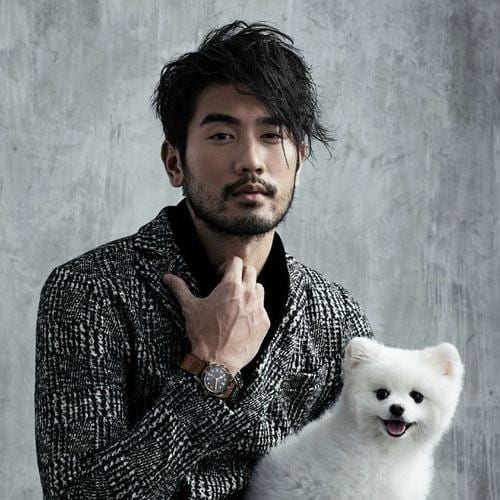 How To Trim Asian Beards:
Here is a video that we love on how to trim and line up Asian beards.
Conclusion
There you have it, Asian men can grow beards and they look amazing!
From celebrity Asian Men to regular guys, everyone likes to sport from time to time a beard, a mustache, or a goatee. From full beards to thin stubbles, we encourage you to try whichever style you like best!
Let us know in the comments below what is your favorite Asian facial hair styles!
For more inspiration check out our articles about Asian Men Hairstyles and Korean Hairstyles For Men.
Darla is a hairstylist and makeup artist. She loves creating bold and edgy looks for her clients and is very passionate about what she does. She has always loved writing, but never thought that she would ever get to publish her content. She decided to give it a try when she discovered us, and has been writing for our readers ever since!