The Jewfro is often associated with Jewish men who are letting their hair grow out. As you've probably guessed by now, the Jewfro hairstyles are all about curls.
If you're thinking about getting this haircut, keep in mind that you need to have thick hair that is curly, coiled or kinky.
You also need to consider that this hairstyle is quite hard to maintain and requires a lot of hair products.
However, if you want to go this way, the results will be amazing. You'll look confident and manly.
If you're looking for new and great ideas on how to style a jew fro hairstyle, you've come to the right place.
1. Jewfro Hairstyles with Bangs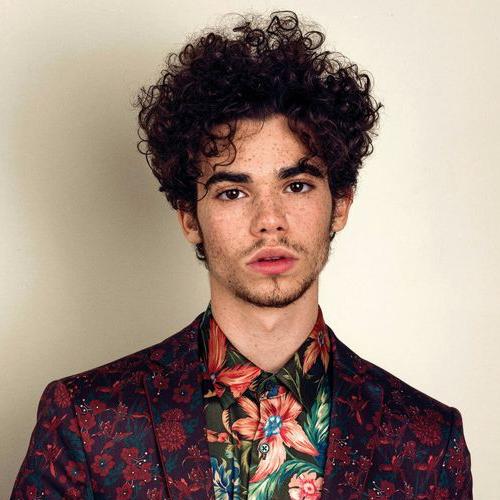 2. Bandana Jewfro for Teens
For some other great teenage styles, check out this list of cool teenage hairstyles!
3. Fringe Jew Fro
4. Short Jew Fro (Mini Fro)
5. Jewfro Long Curly Hair
Love keeping your locks long? Then check out the Long Hairstyles for Men category!
6. Jewfro Long Kinky Hair
7. Jewfro Long Coiled Hair
8. Seth Rogen Jewfro
9. Jonah Hill Jewfro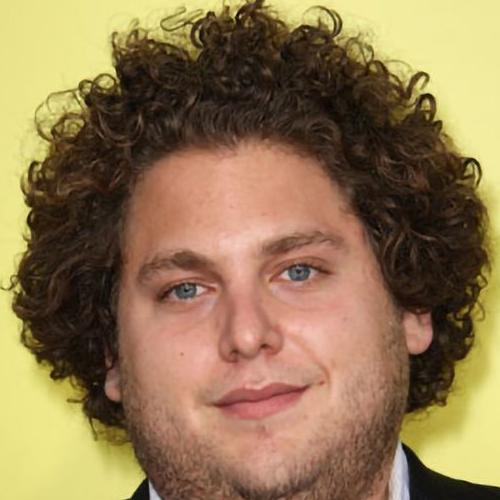 10. Jesse Eisenberg's Signature Jewfro Haircut
11. Young Jeff Goldblum Haircut
12. Jewfro Medium Length Blonde Hair
Suggested: Medium Length Hairstyles for Men
13. The Misfits Jewfro Hairstyle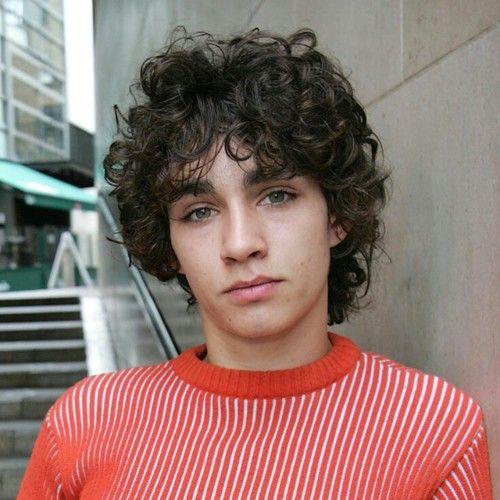 14. Blonde Highlights Jewfro
15. Shoulder Length Jewfro
16. Kit Harrington's Jon Snow Hairstyle
17. Marouane Fellaini Jewfro Hairstyle
18. Short Jewfro for Men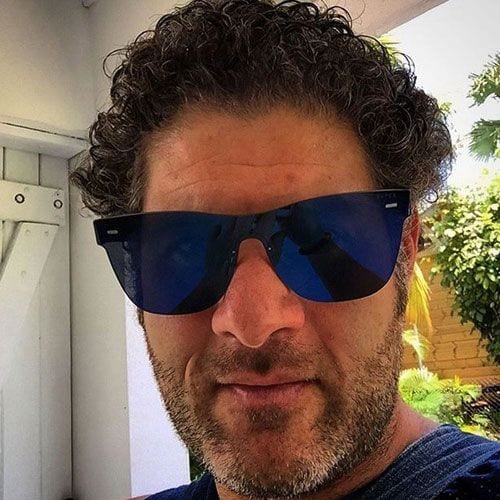 There are so many great short haircuts and styles for men, so don't forget to check them all out.
19. Entourage Adrian Grenier Jewfro Hairstyle
20. Justin Timberlake N'Sync Jewfro Hairstyle
21. Bradley Cooper Jewfro Curly Hair
Conclusion
Over time, because of its great popularity, this jewfro haircut transcendent race and ethnicity.
This is the perfect look for men with naturally curly hair. A lot of celebrities such as Seth Rogen, Jonah Hill, Elliot Gould, and Bradley Cooper have had this hairstyle.
Also, let's not forget Jeff Goldblum, who's iconic jew fro from the mid-80s until the mid-90s still gives us chills.
We hope you've liked our article about Jewfro hairstyles. Let us know in the comments if we've missed anything.
Recommended Read: Natural Curly Hairstyles For Men & Afro Hairstyles For Men
Martin is a hairstylist and makeup artist, with a passion for art, interior design, and traveling. He has been in the industry for over 10 years and loves meeting new people. Martin enjoys assisting his clients with their various needs and is looking forward to running his own business. When he is not busy building on his career, Martin finds pleasure in spending time with family, going out for a run, and inviting friends over for dinner, boardgames, and a movie.