The Bowl Cut always finds its way into the latest trends. Whether it's the #bowlcut challenge for water or the KFC famous bowl one, we can't get rid of this haircut. And we don't want to. The bowl haircut is eccentric, but the end result is totally worth it.
What is a Bowl Haircut and How to Get It?
Historically, this haircut has a bad reputation. It was often attributed to people who couldn't afford a trip to the barbershop. It's was ultimate DIY haircut. As its name suggests, getting this haircut implied a bowl (cooking pot) that was placed on the head and fits right above the ears. The hair below the bowl was shaved or cut.
The bowl haircut evolved over time, gained popularity in the '60s with the Beatles, then reappeared in the '90s due to the popularity of Dumb and Dumber. Then Mark Davis, the Oakland Raiders Owner, made this mushroom haircut popular.
In 2019, it seems that the bowl hairstyle is making a comeback, and not ironically. It's highly popular amongst young people, male models and when it comes to Korean hairstyles, this is the way to go.
The great thing about this short haircut is that it's easy to style and maintain. You can go at the barbershop every 2-3 weeks for a shave or a quick trim.
This haircut usually goes well with an undercut, a high fade, a temp fade, or a taper fade. It also goes well with any type of hair texture – thin, thick, wavy, curly.
Without further ado, check out our 21 Bowl Haircut Ideas and know what to ask your barber the next time you go for a cut!
01. Textured Bowl Cut
02. Bowl Haircut for Young Boys
03. Wavy Bowl Cut
04. Bowl Cut with Long Side Bangs
05. Undercut + Blonde Hair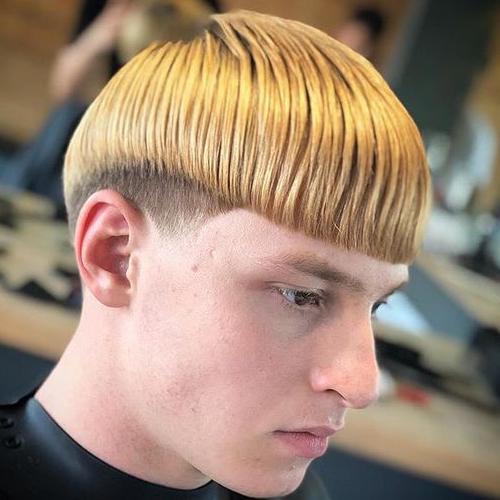 06. Disconnected Undercut Mushroom Haircut
07. Modern Mushroom Haircut
08. Pink Asian Bowl Cut
09. Messy Fringe Bowl Cuts
10. Short Hair Bowl Cut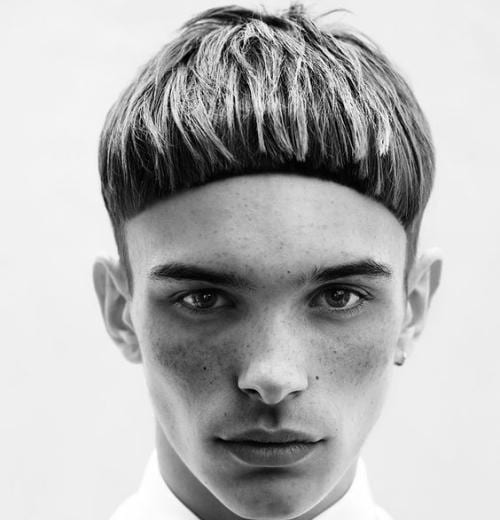 11. Korean Bowl Cut
12. Bowl Haircut for Straight Hair
13. Curtains Bowl Haircut
14. Bowl Haircuts from the '60s
15. Hipster Bowl Fade
16. Mark Davis Bowl Cut
17. Iconic Dumb and Dumber Hairstyle
18. Old School Mushroom Cut
19. Platinum Blonde Crew Cut
20. Bowl Haircut for Thin Hair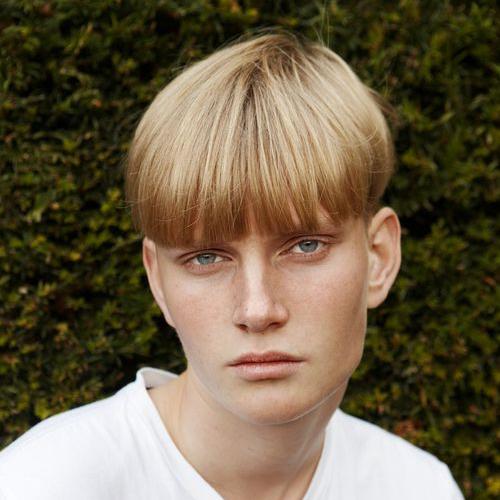 21. Line Fringe with Twisted Moustache
Conclusion
There you have it! We hope you've enjoyed our article and are ready to jump the trend. The bowl haircut is the perfect hairstyle for summer and if you get creative with some colors, you'll get the best result.
Recommended Read: 100 Stately Short Hairstyles For Men